4 world-class sea trout rivers for the price of 3!
During a normal week, anglers visiting Battle Hill Lodge in southeastern Iceland have the privilege of fishing not one but three of the island nation's most productive sea trout rivers. The Geirdlandsa, Fossalar, and Vatnamot — all part of the lodge's regular program — offer wildly diverse fishing and landscapes and shots at many an angler's fish of a lifetime. 
But, during two special weeks of the season, anglers visiting the lodge will have the opportunity to fish four world-class sea trout rivers. During those weeks, in addition to Battle Hill's three sea trout rivers, anglers will also fish the Tungufljót. The Tungufljót is one of the best sea trout rivers in Iceland, is known best for the high average weight of the sea trout caught from its waters, and is otherwise fully booked for the entire season.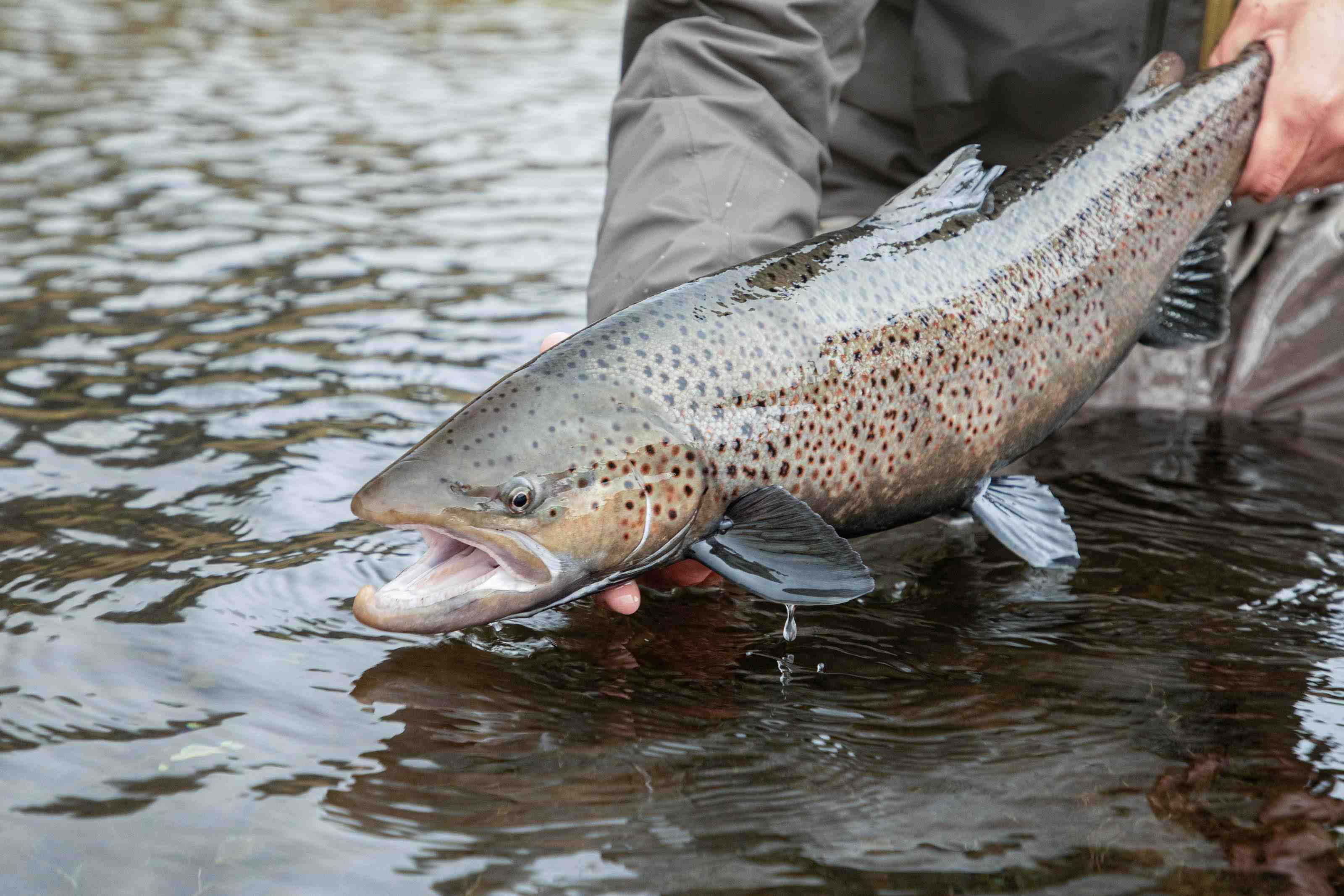 A beautiful Fossalar River sea-run brown trout.
The Tungufljót makes its way into the Battle Hill Lodge rotation for only two weeks of the year, both during the autumn sea-trout migration when summer-fattened fish return to Iceland rivers to spawn.
Sep 14 - 20, 2023 SOLD OUT
Sep 20 - 26, 2023 (Hatch Travel hosted trip — 4/12 spots remain)
For three days during each of these two weeks, the Geirlandsa River is rotated out of the lodge's program, and Tungufljót joins the program in its place, even further increasing the diversity of the water Battle Hill anglers have the opportunity to fish.
Located approximately 25 minutes east of the lodge, the Tungufljót is easily accessible for full day or even half day sessions.
Currently, we still have spots available during both of these unique weeks. Pricing for both weeks is $9,500 per angler.
Head here to learn more about Battle Hill Lodge or to send us a booking inquiry, or give us a ring at +1 (253)-780-1530.