Finding the perfect fishing lodge
Hardy Ruf was looking at a career change in 1987, when he first visited the Yukon on vacation. 
He was looking for a lodge to buy — a place he could acquire that catered to adventurers of all ilk, from anglers to gold panners to sight-seers. His travels took him across the north country, from Manitoba to Alaska. 
While at a bar in Haines Junction during his travels, he met the caretaker of a nearby lodge that attracted anglers interested in the Yukon's lake trout, grayling and pike, and adventurers who wanted to experience the legendary Klondike.
"That meeting was purely by chance," Ruf says. "He talked about how he looked after the place and mentioned that it wasn't in the greatest shape. We had a beer and got to talking. The lodge was owned by a family from Chicago, and he mentioned that they might be interested in selling it."
Keeping this subtle property in mind, Ruf continued his search. He nearly pulled the trigger on a purchase in Manitoba, but something told him to hold off. It didn't feel completely right. His heart kept pulling him back to the Yukon.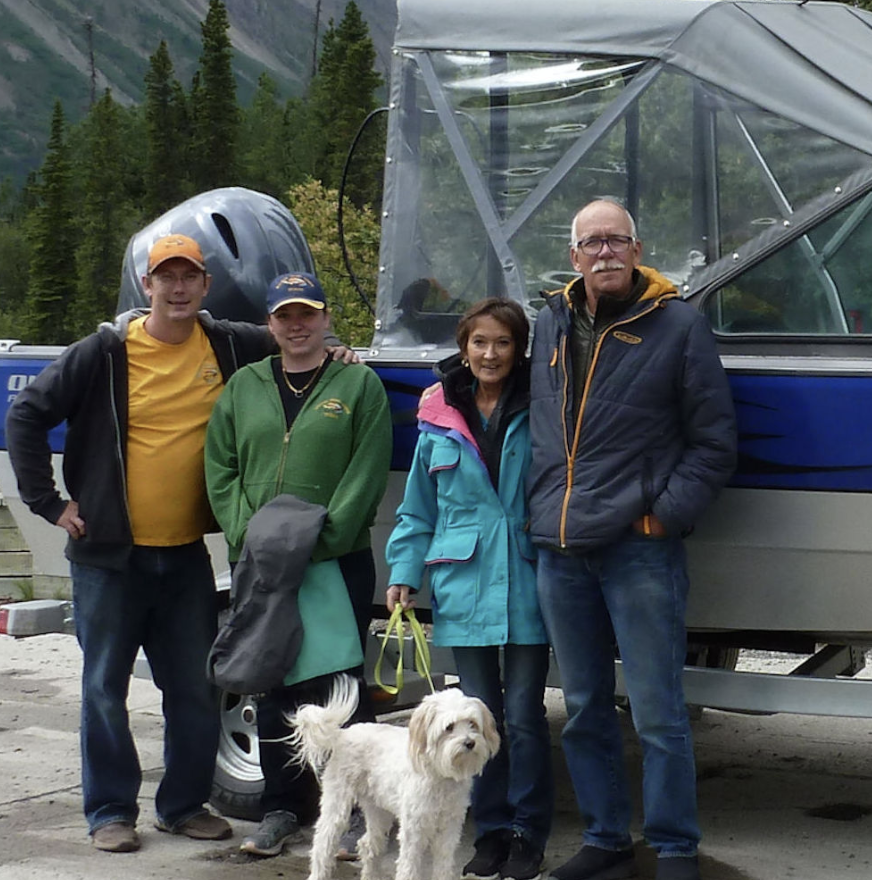 Back then, Dalton Trail Lodge was a small operation, and it was falling into disrepair. But Ruf could see the potential. This was the place, his heart told him. This was what he was looking for. 
"The variety here is just amazing," he said. "We looked all over Canada and Alaska for the right place, but the Yukon was by far the most special of all the places we visited.
So, with his wife, Trix, he bought the lodge, and moved his family of five over from Switzerland. His kids were little at the time — he has three daughters, and when they moved to the Yukon, they were 1, 5 and 6 years old. Over the last 35 years, he's put a lot of work into the operation. 
"Parts of the lodge were here when we bought it," he said, "but we've built most of it."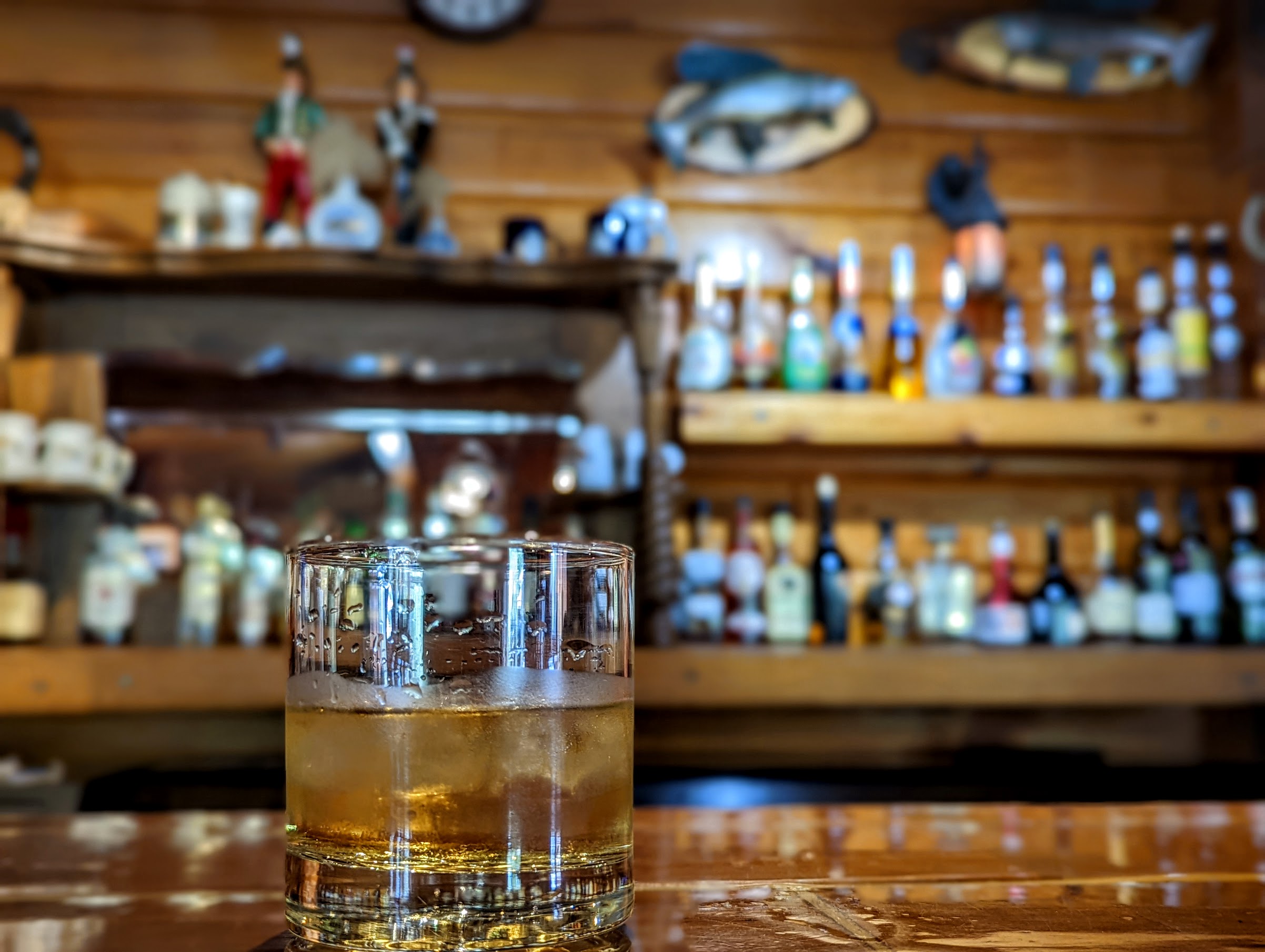 Today, Dalton Trail Lodge consists of the main structure, which is home to a spacious dining hall, a great little tavern with a well-stocked bar, a living and gathering area, several guest rooms and a hidden basement pool hall. Apart from the actual lodge, Ruf and his family have constructed quarters for the lodge's staff and a number of outbuildings used to store boats, ATVs and other equipment. The newest addition is a series of well-appointed guest rooms situated a short walk from the lodge and tucked into the aspens along the shore of Dezadeash Lake. 
For both fly anglers and conventional tackle anglers, Dalton Trail Lodge might be the most dependable destination in Canada for trophy lake trout. The big native char are the stars of the lodge's fishy lineup, but grayling, trophy northern pike over 40 inches long and introduced rainbow trout all have roles to play. It's the big lake trout, though, that bring anglers from all over the world to this wild corner of the Yukon.
What makes the Yukon's lake trout special is that, regardless of the time of year, these big fish, that can weigh up to 40 pounds, can be caught in fairly shallow water. Fly anglers, for whom lake trout are not generally available because in most places, they swim in very deep water, can actually sight-cast to the beefy char as they gather near the cold-water inlets of rivers and streams starting in June. In September, the Klondike's lakers actually run into the rivers and streams to spawn.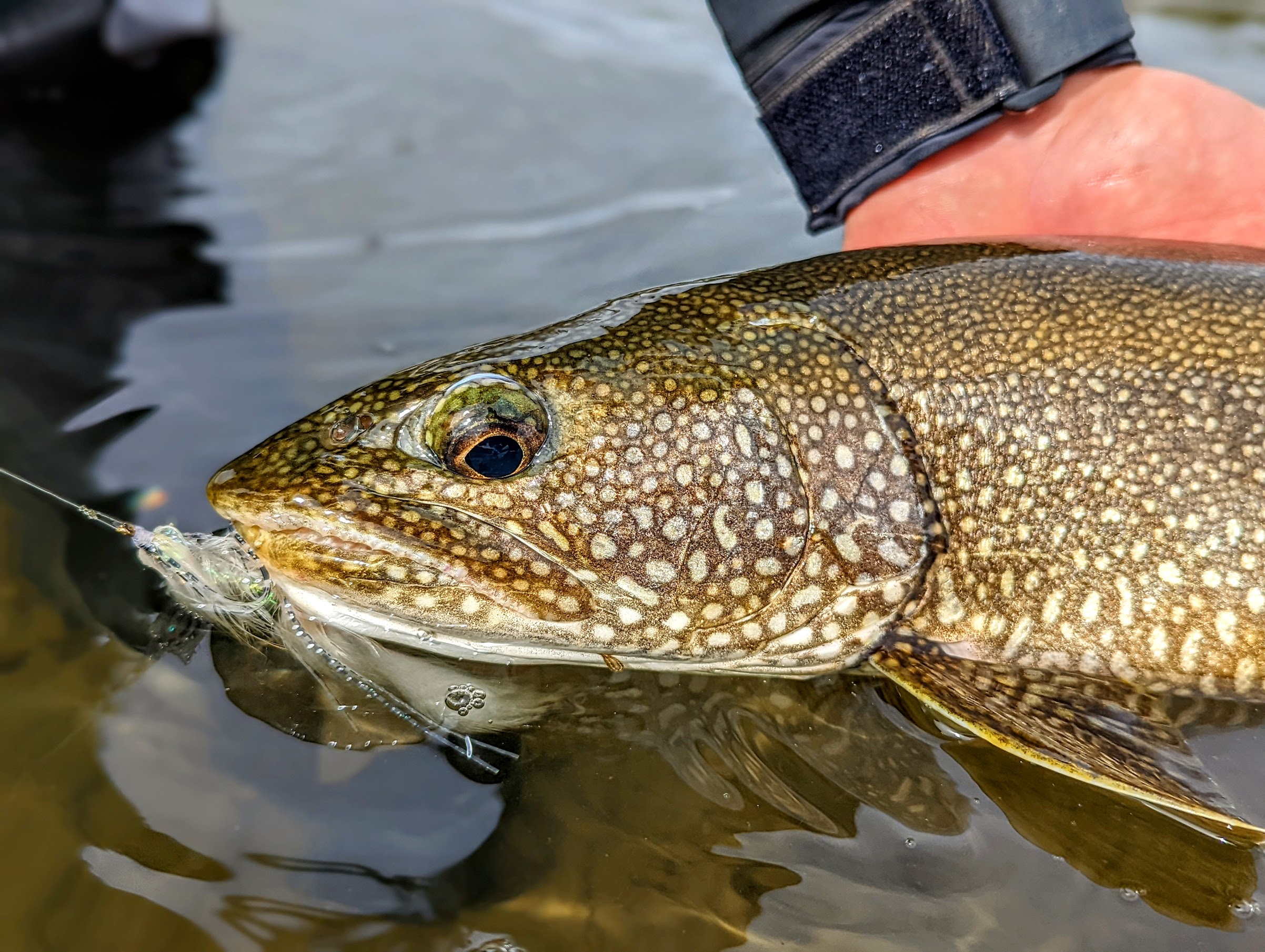 "September usually fills up first," Ruf said of the lodge. "That's when everyone is after the lake trout as they begin to migrate."
But one under-utilized target, Ruf notes, is the area's pike population. In June and into July, big pike in Dezadeash and other area lakes prowl shallow weed beds where they hunt for grayling and whitefish. For fly fishers interested in these toothy predators, early summer is prime time.
Don't despair, dry-fly anglers. The Yukon bursts with great river and stream fishing for stunning Arctic grayling, the acrobat of the north. And they are joined by an introduced population of rainbow trout – these non-native salmonids were first stocked in the 1950s, and 20-plus-inch catches are common.
The legacy that Ruf and his family have built over the last three-plus decades will live on. Hardy lost his wife a year ago, but his kids and their families are poised to take the reins when he's ready to relinquish them. 
But it all started with a happy accident… a chance meeting in a tiny bar in the middle of nowhere.